Can you find information on Chicago arrest warrants or access an arrest report online in 2023?
Like in many other cities, it is possible to get your hands on the arrest log for Chicago online. However, the same cannot be said about information pertaining to warrants. In fact, all criminal court records will prove out of reach for all of you trying to initiate a warrant check online.
In this article, you will learn about different ways to initiate a search for details on recent arrests in Chicago and the options for a warrant lookup.
How do I launch an arrest inquiry in Chicago?
This one is pretty straightforward because the local police allow you to find information on all adult and prostitution arrests. In fact, they have separate name-based arrest inquiry tools for these two. They are available at:
How do I find out if I have arrest warrants in Chicago, IL?
Unfortunately, a warrant search is not as simple as accessing an arrest report. The two state agencies which have details on warrants offer very little by way of information. For instance, the local police provide a most wanted list at https://home.chicagopolice.org/category/wanted/. But there is no way to access their warrant database.
Similarly, the office of the Clerk of Court does not offer the facility to find criminal court records online. However, you can access civil court dockets through their case search tool. So, if you need information on outstanding warrants, you will have to visit these agency offices in person. You can contact them at:
The Chicago Police Department at Public Safety Headquarters Building, 3510 South Michigan Avenue, Chicago, IL 60653 or you can call their non-emergency line on (312) 746-6000.
The Clerk of Court at 50 West Washington Street, Room 1001, Chicago, IL 60602 or you can write to the office through their website at https://www.cookcountyclerkofcourt.org/#ContactInfo.
You can also contact Chicago PD through your local police district. If you are not sure about your police district or need their contact information, you will find this at  https://home.chicagopolice.org/about/police-districts/.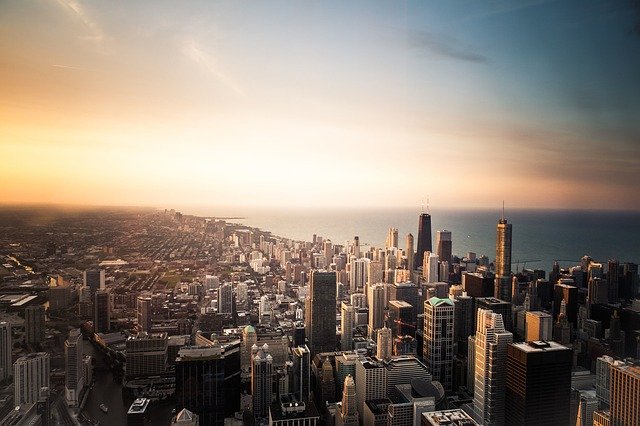 How do I access jail records for Chicago?
You can either use the arrest records offered by Chicago PD or you can opt for the facilities offered by Cook County Sheriff's Department or the Illinois DOC. However, be warned that the information offered by these agencies is not specific to Chicago. Similarly, information on recent arrests offered by Chicago PD does not reflect the detentions effected by the Cook County SD.
Along the same lines, the jail records offered by the IL DOC are in essence, the convict records for all current inmates serving time in state correctional centers. You will find these services at:
Crime stats for Chicago, Illinois
Overall, there was a notable drop in the rate of property-related crimes in Chicago, with instances of burglary and theft plunging by 7% and 11%, respectively. However, there has been an alarming rise in violent crimes, with murder and sexual assault cases rising by a massive 53% and 4%. Robbery rates also increased by 19%. But this comes as no surprise since the city has one of the highest violent crime rates in the country.